Ambassadors
A Project Play Soccer Ambassador publicly supports it and spreads its mission.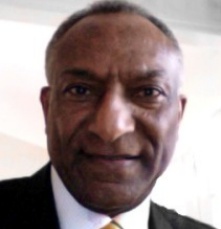 Teshome Abebe
PROFESSOR OF ECONOMICS, FORMER UNIVERSITY ADMINISTRATOR
"I support Project Play because it encourages voluntary activity in which personalities are truly revealed. When there is this level of understanding and awareness, the future becomes more shareable; and the universe beautiful, friendly, and fascinating."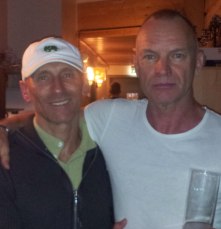 Arkady – Pictured left
DEDICATED YOGA TEACHER
"I support Project Play as we all know the power that PLAY can have on kids as well as adults, playing is a form of connecting to one another!"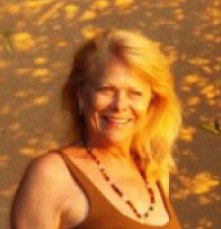 Elizabeth Brown
RETIRED VICE PRESIDENT BROWN DISTRIBUTING COMPANY
"My experience and understanding of youth is why I see the importance of Michael's work. Soccer is a multi beneficial program for youth. A great caring mentor and coach is so valuable to young developing minds.
We all have a need to belong. And to belong to a team learning life skills such as respect and team work builds self esteem and inspires positive goals. A path to peace. Our Youth, our treasure and future. Invest wisely. God bless you and your work."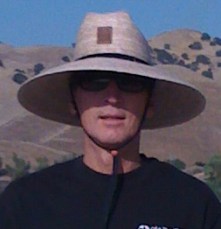 Mark Bryant
SOCCER ENTHUSIAST, FAN AND FRIEND, CHICO STATE SOCCER ALUMNI
"Project Play's energy for action has provided much happiness and hope."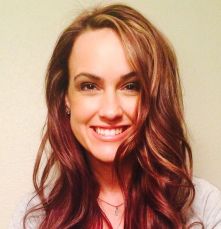 Candace Collins
PROFESSIONAL POKER PLAYER, PHILANTHROPIST, ENTREPRENEUR
"Project Play is an excellent cause that brings children together through the most popular sport in the world, Soccer. Focusing on children that suffer through horrible living conditions, donating something as simple as a soccer ball can change their lives by reducing violence and the mental stress that occurs while living in poverty. I am a proud ambassador of project play and promise to spread the word."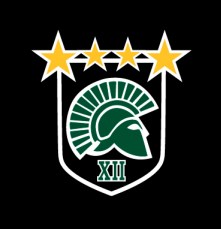 De La Salle High School – Derricke Brown, Associate Athletic Director, HS Varsity Soccer Head Coach
CONCORD, CALIFORNIA
"Mike embodies the definition of a De La Salle Spartan. His mission of Project Play serves as an inspiration to our community as we strive to teach our students that serving others – especially the poor and the marginalized, is extremely important."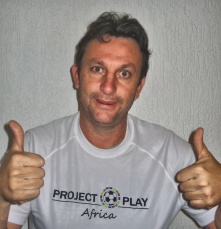 José Ferreira Neto
FORMER SOCCER PLAYER
Neto played for such teams as Guarani and Corinthians and for Brazilian National Team.
"I support Project Play as I know how important football is for kids and their dreams."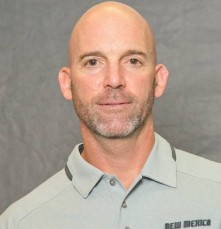 Jeremy Fishbein
SOCCER HEAD COACH – UNIVERSITY OF NEW MEXICO
You can see Jeremy's bio at Lobos' website.
"Soccer is the Universal language and the ball helps to break down all barriers. My family and I support Project Play Soccer with all our hearts."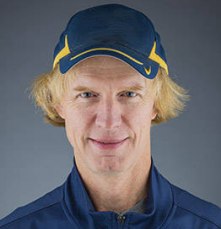 Henry Foulk
CAL BERKELEY MEN'S SOCCER GOALKEEPER COACH
Henry Foulk's bio at Cal Bears website.
"This is a great project that helps and supports many people in so many different ways. It gives hope and a positive messages to all involved both young and old. Keep up the great work."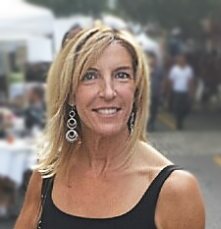 Lowell Geiger
GLOBAL STRATEGIC ACCOUNT DIRECTOR – DATACENTER DYNAMICS, FOUNDING MEMBER OF DARIEN HS GIRLS' SOCCER AND ONLY GIRL ON THE JR HIGH BOYS SOCCER TEAM BACK IN THE DAY
"Since the first time I met Mike Mitchell in Brazil, his kindness, and passion for the human spirit touched my heart. It is this passion he brings to children through Project Play, a cause that while importantly promoting physical health to todays' youth, also encourages inner health and peace in young people who know only poverty and violence. These children are at a disadvantage and through this great organization they are given a chance to flourish with a sense the sense of belonging, support and encouragement it provides."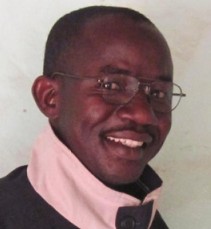 Djibo Hamani Alfari
COUNTRY DIRECTOR AT PENCILS FOR KIDS
"I have been working with Project Play since 2008 when I met Mike here in the region of Libore, Niger. We now have an organized league, annual tournament and hundreds of children playing The Beautiful Game. Education and sports helps to eliminate poverty & violence!"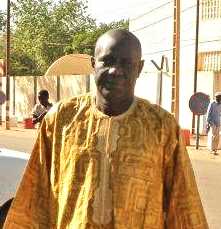 Mahaman Harouna Djibo
DIRECTOR AT CHRONOPOST EXPRESS POSTAL SERVICES, NIGER
"Sometime ago, I worked with Mike in trying to get an air ticket and facilitating the shipping of balls he dedicated to the kids of Niger. Unfortunately, I didn't succeed with the effort! However, Mike never gave up and he succeeded in delivering thousands & thousands of balls to the kids of Niger. He managed also to meet the Nigerien Football federation staff and Sports officials . For this, I could but wave hands to Mike and strongly recommend him for any project regarding sport and youths."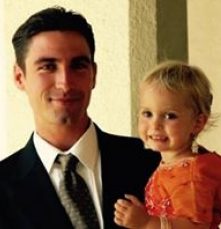 Alan 'Dino' Hebel
GREAT FATHER, GRAPHIC & BOOK DESIGNER
"There is nothing quite like Project Play, to change the world in a positive way, doing kind service day by day."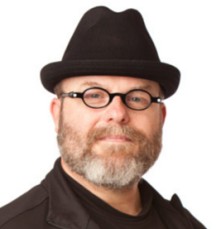 Tim Jahnigen
CREATOR OF ONE WORLD FUTBOL AND CEO OF ONE WORLD PLAY PROJECT
"To me, Project Play Soccer embodies the very highest aspirations of the global Sport for Peace and Development movement. Few people understand the power of play in its full spectrum the way Mike does. His vision, passion and tenacity are an inspiration, and for our ball, the One World Futbol, to be part of such important work is a great honor!"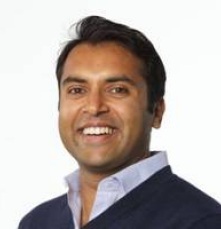 Sujay Jaswa
SPECIAL ADVISOR TO DROPBOX AND LECTURER AT STANFORD UNIVERSITY'S GRADUATE SCHOOL OF BUSINESS
"I have been an enthusiastic supporter of Project Play for over ten years. Project Play brings hope and joy through sport to some of the world's poorest countries. I am proud of the great work Mike and his team have done, and look forward to continuing to help them in their mission."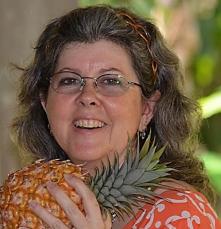 Myriam Kaplan-Pasternak
DVM
INTERNATIONAL AGRICULTURAL DEVELOPMENT CONSULTANT, FOUNDER OF HAITICOFFE.COM
"Mike Mitchell and I served in Niger at the same time and saw the transformation of these amazing people during the Pan African drought made famous by the song 'We Are The World'. It is hard to explain how deeply this experience touched our lives and affected our commitment to keep on giving back.
Project Play Soccer is a magical touch of pure childhood joy contained in a simple durable ball. A hallowed ball, that is now an ambassador that transcends, age, race, religion, gender and history to unite humans worldwide in a simple game. Mike's vision for Project Play Soccer gives us all hope that one day we can all play and laugh together in friendship and heal the wounds of humanity."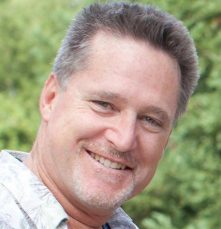 Scott Ludwig
RECOVERING GOALKEEPER, NATURAL STRIKER, COLLEGE ADMINISTRATOR
"It's an honor to support my football brother Mike Mitchell and his very worthy Project Play. While a player with Mike's talent could have chosen to coach at a high profile club, he has unselfishly devoted himself to helping the children of Niger. Through Project Play and the distribution of over 10,000 indestructible one-world footballs, Mike has helped provide hope and motivation to thousands of children of Niger. I pledge to continue supporting Mike and to help spread the word about this endeavor."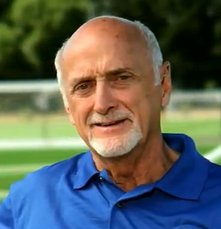 Cliff McCrath
FORMER SOCCER COACH, PRESIDENT OF SOCCER SAVES SINCE 2009
"I support Project Play as I have spent my whole life involved with The Beautiful Game and know how valuable a ball can be to a kid. I have known Mike since his college playing days at Chico State (1977-80) and have watched him keep a promise to the people of Niger after he returned from his Peace Corps Service there over 30 years ago to return with as many soccer balls as possible, to date over 11,000 of them. I fully support Project Play Soccer."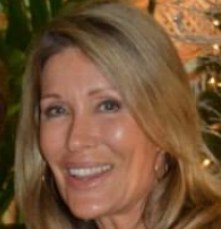 Deena Lynn McKelvey
PHILANTHROPIST, CONSCIOUS CO-CREATOR, YOGINI
"In 2003 I met Mike in Brazil at his Body Soul Adventure retreat, his vision for Project Play was in its incubation stage and he let me read his thesis on it, I remember being very impressed. His perseverance and holding steadfast to his dream is a success in itself. The change for good he has created in the villages where he has delivered soccer balls in Africa is incredible. He is amazing and honorable! Kudos Mike!"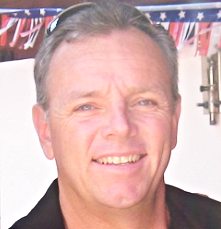 John McNulty
SF FIREMAN, FORMER SF GLENS SOCCER PLAYER
"Played soccer all my life (with Mike on the SF Glens) and I cannot think of a better way to have spent it, I support Project Play 100%."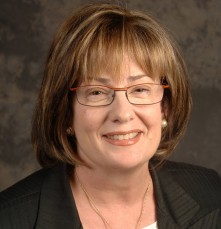 Robin Mednick
FOUNDER OF PENCILS FOR KIDS
Robin and her NGO – Pencils for Kids is our partner in Niger – education alongside soccer.
"When the children in Niger play soccer, they smile all the time. And when they smile, they can rise above their circumstances and everything that may be blocking their way. The ball inspires them to be the best they can be in every endeavor!"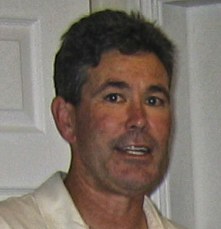 Sean Mitchell (Mike's brother)
OWNER OF CELTIC GLASS & FAT BELI DELI OF SAN FRANCISCO
"In 1983 I drove Mike to the airport when he left for Niger for his Peace Corps service knowing he had a suitcase full of soccer balls, now I know why he brought them."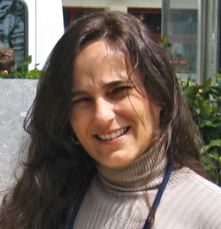 Maristela Navarro (Mike's wife)
BUSINESS PROCESS DIRECTOR – CLARO BRAZIL
"When you see the smiles on the kid's faces when playing, you see the new energy coming out to help construct a future based on good roots. Each kid that is moved towards this direction is one less kid that goes to a destructive direction. One at a time!"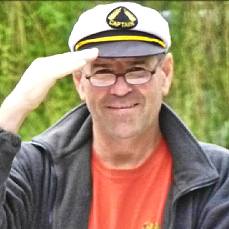 Robert Neville
MECHANICAL ENGINEER, USSF A LICENSED SOCCER COACH
Rob is a professionally licensed engineer in the State of California and has worked in the utility construction industry for the past 30 years. Rob is an avid soccer coach for the youth community.
"I was first involved with Mike Mitchell in the late 1980's playing with him on a San Francisco soccer team. Mike's dedication to the people and youth of Niger is to be commended."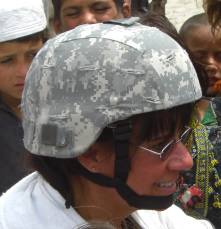 Kathie Notoro
USDA MARKETING SPECIALIST AND VOLUNTEER IN AFGHANISTAN
"I served in the Peace Corps with Mike Mitchell in Niger when he brought those precious soccer balls in his suitcase (instead of "essentials" like hair conditioner as I did) and the transformation in those kids' lives was pure gold! That simple gift gave them the cause to have hope and to just play ball, like millions of kids around the world take for granted, that ball meant they were not isolated and they were a part of the bigger team in life itself! I have served three volunteer tours in Afghanistan, and if the kids had had a soccer ball to kick around, they would not have been using the many litters of kittens and puppies as hacky sack "toys". Bored children learn violence out of despair and disrespect. They learn tolerance and respect by working as a team, and that simple soccer ball allows them to do both. Let them play!"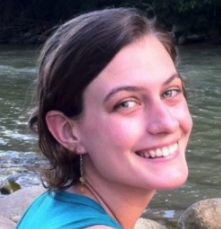 Celine O'Malley
STORYTELLER, EDUCATOR, COMMUNITY ORGANIZER
"I inherited my dad's sense of play and passion for making others' lives happier. Growing up, I saw how special soccer can be, bringing together family and friends (like Mike Mitchell), building a solid community for me to grow up in and be supported by, even once my dad was no longer around. Having traveled myself, I've seen that soccer does not have a passport; its power to transform lives and inspire change does not have boundaries. Every new place I've lived in or visited, I've brought a ball with me. Within minutes of bringing it out, new friendships, new connections have been made. Mike has developed such a wonderful project, and I am proud to be part of the legacy that sparked it. I look forward to becoming more involved in this work, as I fully believe in the power of play, and in Mike's vision to help change the world one soccer ball at a time. Mike, my dad would be very honored and proud, as I am. Keep up this necessary and great work!"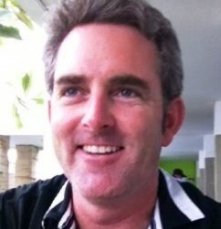 Tighe O'Sullivan
CEO – VIAPORTS INTERNATIONAL, MEMBER OF THE BOARD OF DIRECTORS – US FOOTGOLF ASSOCIATION
"When Mike introduced me to Project Play, it's story, and goals I could not do anything but want to be involved and support his efforts. Soccer/Football is the greatest unifying force in our world. May it bring peace, hope, and prosperity to those who can be part of this fantastic mission and project."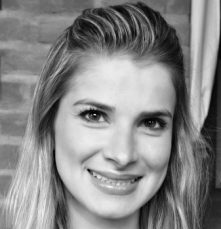 Anna Carolina Pousas Navarro
PEDIATRICIAN, TEA LOVER
"Sport plays an important social role in the education and training of moral values that goes beyond the simple fun, which by itself would justify this project. Children who grow up with so much suffering and deprivation around them have no chance to dream and to seek for a better future unless someone gives them some motivation. I believe the Project Play Soccer is an important tool to bring smiles and opportunities for children."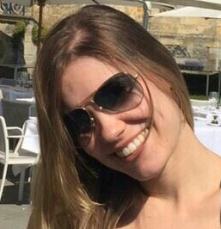 Silvia Pousas Navarro
JUDICIAL LAWYER AT PROCURADORIA-GERAL DA FAZENDA NACIONAL
"My uncle Mike has been working on this project for a long time and the results prove that the ball is a tool against poverty & violence. Project Play can be implemented anywhere in the world now as he started it in the poorest country, Niger. Over 100,000 kids will be playing and going to school, well done tio!!!"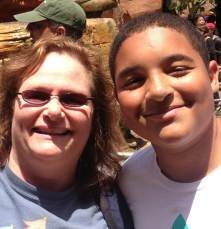 Julie Reid
ACADEMIC HEALTHCARE ADMINISTRATOR
"I served alongside Mike as a Peace Corps volunteer in Niger from 1983-1985. The compassion and positive energy he had as a young and idealistic volunteer have grown and expanded as seen in his creation, Project Play. Project Play is such a brilliant way to transform play into peace. Seeing the faces as they play with the ball, whether they are boys, girls, men or women – shows positive energy through their smiles, laughter and dance. Project Play is striving to bring an understanding of peace through play.
I am personally close to the country of Niger since my husband is Nigerienne and one of my two boys was born there. I am so thrilled to see Project Play in Niger as well as in other countries. Many of these countries are forgotten by other relief organizations but Project Play has not forgotten them. This is one of many reasons why Project Play is important to support."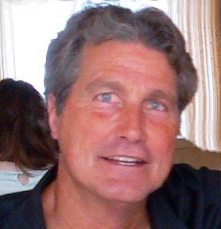 Toby Rappolt
SOCCER COACH – SAN FRANCISCO VIKINGS SOCCER CLUB
Toby's bio at San Francisco Vikings Website.
"Making a positive difference in a child's life is incredibly rewarding. i do this for the children of the middle and upper classes in San Francisco. Mike Mitchell is doing this for children in one of the poorest countries on the planet. i have never met anyone in my life with the drive and single minded conviction to serve children like Mike."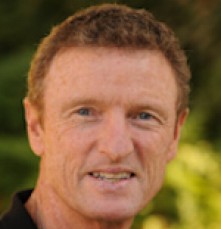 Tom Ryan
SOCCER HEAD COACH – BRANSON SCHOOL
Since 1990 responsible for Soccer – Boys' Varsity & Girls' Varsity at the Branson School, Marin – California.
"When you have the ability to play you can dream. When you dream the possibilities are boundless."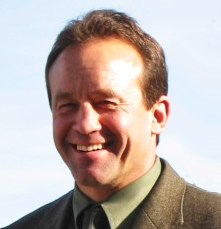 Scott J. Shick Chief
DOUGLAS COUNTY JUVENILE SERVICES
"I have worked with youth in the juvenile justice system for thirty years. I love what I do for the simple reason that many of the youth I have worked with stayed out of the criminal justice system. The programs I have developed, were intended… Read more"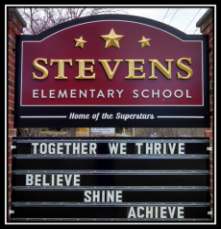 Dave Somoza
5TH GRADE TEACHER AT STEVENS ELEMENTARY SCHOOL, NEW YORK, NY
"Dave Somoza and his class raised $264 for Project Play Soccer in pennies."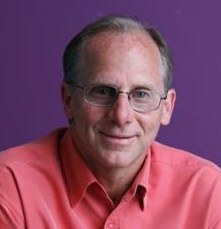 Brad Weber
OWNER OF WEBER GOLDSMITH GALLERY, CARMEL, CA
"Regarding the validity of soccer being a gateway for kids towards peace instead of war. I feel if it helped this white American pull away from friends who were bad influences and towards positive goals in my life, it will surely help anyone in much more desperate situations. Soccer crosses culture, class and any prejudice our cultures hand us to teach us when we play together, we have much more in common than we think. There is no question that if you give a group of kids a ball, they will find themselves playing together and growing friendships rather than enemies. I fully support the work Project Play is doing and urge everyone to do the same."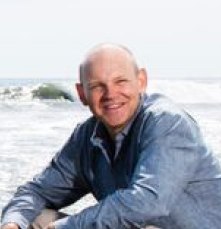 Arun Wylie
BUILDER, INVENTOR & A TERRIFIC HIKING TRAINER
"I have known Mike Mitchell for many years and he is at his very core, a helper, one who wants to be part of the change. His desire to bring people together for the common good and to build the soul of a community is what the world needs more of and with the help of Project Play can be achieved."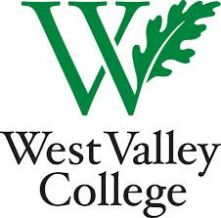 West Valley College – Cynthia Napoli-Abella Reiss, Ph.D
WEST VALLEY COLLEGE, CALIFORNIA
An email from Cynthia after our presentation in October 2014:
"Mike… Just wanted to send you a note to thank you for the Project Play presentation… Those students that talked to you afterwards were students who, at the beginning, thought they were going to just attend another college talk. During your presentation and at the end, it was clear you truly, truly sparked them. It's this kind of transformations in people that will change the world… So, so wonderful.
My only regret is that there weren't more that came to hear you speak… But you've created a few change agents, I know Ksenia is brainstorming how to do a fundraising project for you. So let's see what the school community can do to morph the inspiration to action…"